Two leaders in the golf industry have teamed up to grow the sport.
Topgolf's strategic new partnership with the Golf Channel is a joint venture that includes a multi-year agreement for collaborative and cross-promotional services, including integrated marketing programming and other "grow-the-game" initiatives.

Topgolf continues to expand with a strategic new partnership
Through this partnership, Topgolf events, promotions and advertisements will now be featured on the Golf Channel, which is viewed in more than 120 million homes in 83 countries around the world. According to Nielsen data, more than 71 percent of American households subscribed to the Golf Channel in 2013—more than HBO, NBC Sports and ESPNews.
Expanding golf's footprint
Joining such an established network means this unique recreation and entertainment venue will reach traditional golf fans seeking improved outlets for their sport of choice as well as those new to the game. "Topgolf has quickly stepped in as a leader in expanding golf's footprint beyond its traditional platform by providing more direction to propel the game forward," said President of the Golf Channel, Mike McCarley in the company's press release on the deal.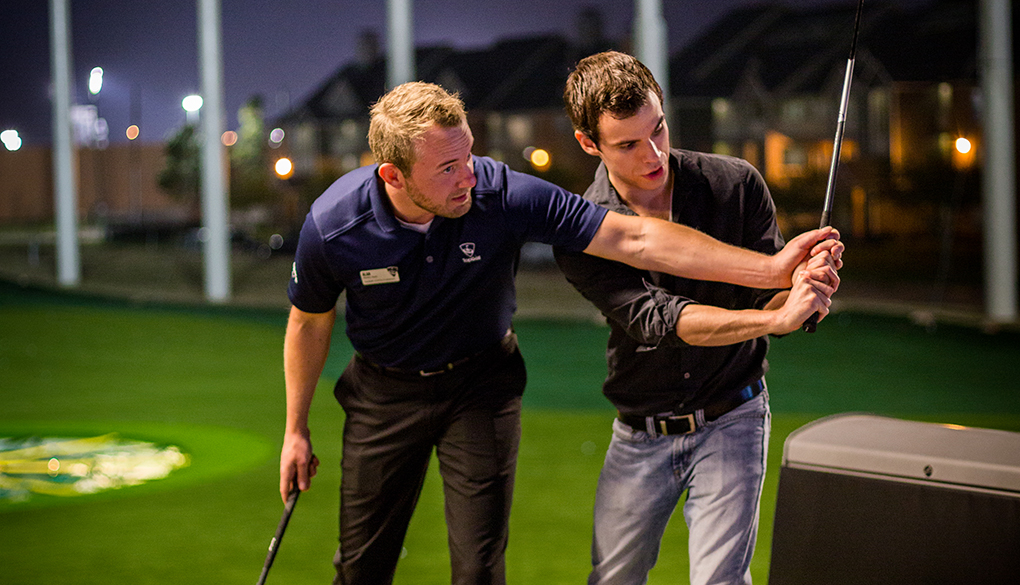 Innovative Topgolf U will be a featured asset, with its combination of advanced technology and on-site pros creating dynamic lessons for all ages and experience levels. Topgolf U utilizes a slow motion video analysis powered by Ubersense, software developed specifically for use in sports coaching. This video then assists the Topgolf Pro in determining the areas of an individual's swing that need adjustment. The Topgolf U student can also see their swing displayed side by side with the swing of a pro to demonstrate how the improved swing should ultimately look. Topgolf U utilizes Microchip technology to provide instant shot feedback from every target, and student golfers can work individually, as part of weekly group social activities, or in private group lessons.
Topgolf U: Topgolf Pros and sports coaching technology create dynamic lessons
New online presence
GolfAdvisor.com, the Golf network's online source for golf course ratings, reviews, and recommendations by golfers, will now include Topgolf locations in their online resources, bringing the innovative golf atmosphere to those who may be accustomed to seeking out more traditional courses. In addition, the largest golf booking platform in the world, GolfNow, is a preferred partner to Topgolf Leagues, increasing brand exposure of both companies. GolfNow has more than 2 million registered users and collaborates with more than 8,000 golf courses globally. Topgolf Leagues are comprised of players who sign up for the 6 week season and have fun while competing for cash prizes. The leagues are handicapped and Topgolf U lessons are encouraged for those who may lack the confidence to join a league.
Increased strategic marketing
The Golf Channel will also integrate Topgolf marketing materials into its own email, social media and advertising campaigns, enabling Topgolf promotions to reach more inboxes. The Golf Channel has more than 800,000 combined followers on its Facebook and Twitter profiles and will highlight Topgolf as a premier entertainment and recreation venue through these resources. Topgolf CEO Ken May noted the collaboration is a means to not just grow the sport, but also add value to the Topgolf brand, as the partnership will create further opportunity for continued growth and relevancy in both the entertainment and golf markets.