Museums continue to deliver unique and diverse experiences by implementing elements of interactivity, technology and entertainment in their exhibits.
Today the word museum has many different meanings. Sometimes it means breathtaking buildings with rare fossils. Other times museums are rooms filled with interactive screens that change to match guest's interests, or even a rotation of fully immersive installations that swap out every month.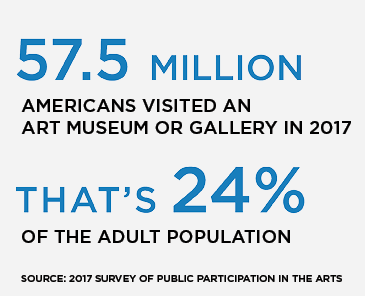 The museum sector is becoming increasingly diverse and is often categorized into what's now known as location based experiences (LBEs). Museums continue to deliver unique and diverse experiences by implementing elements of interactivity, technology and entertainment in their exhibits.
What's the driving force behind this shift? New, expanding audiences have created significant demand for museums. In 2017 more than 57.5 million Americans visited an art museum or gallery. That's nearly 24% of the U.S. adult population and an increase of 3.4% since 2012.
Technology & the Museum Experience
Technology has become an integrated – and almost expected – part of the consumer experience. Museums are responding by adding digital elements to enhance and enrich their existing exhibits.
Augmented Reality, or AR, brings normally static exhibits to life by adding to what the user can already see. At the Smithsonian's National Museum of History, dinosaur lovers can walk among the extinct creatures thanks to an AR experience custom built for the museum.
Some AR experiences are more handheld. Through an app, visitors can hold devices, like their smart phones, up to an exhibit and interact with it on screen. Guests can use this type of AR to watch interviews or video clips that further explain what's in front of them. It can also help audiences see what is no longer there, like the 13 stolen masterpieces from Boston's Isabella Stewart Gardner Museum. Using an app to scan the empty frames, visitors can view the missing art.

When attendees experience facts in an interactive way they are more likely to connect with the information. A national research study by Arizona Science Center, along with The Franklin Institute and the California Science Center, found that "out-of-school, free-choice learning opportunities are indispensable when it comes to sparking the curiosity of adults and children alike." AR is an easily accessible approach to engaging audiences.
Similar to AR, virtual reality, or VR, fully immerses visitors using specialized goggles or headsets. Though there is not broad implementation, VR technology is gaining traction in a variety of museums.
Creating a Customized Guest Experience
Museums are increasingly offering a customized guest experience through interactive play using technology and human connection. Recognizing the diversity of the audiences they serve, many museums provide recommendations tailored to what a guest desires to see and learn.
At the National Comedy Center in Jamestown, NY, guests begin their visit with a survey to choose their favorite sitcoms, movies and comedians. The data from this survey is then used to customize the visitor experience and crowd source preferences for shared audience experiences. Customizable exhibits allow museums to keep their content fresh and dynamic.
Historical museums are capturing this trend in their tours and exhibits by immersing guests into various historical contexts. These experiences bring history to life by putting museumgoers in the story themselves. Operators will assign guests identities of historical figures throughout their journey in the museum, allowing them to make unique and personal connections to the event itself. In both the Holocaust Museum and the Titanic Museum, this is a key engagement opportunity within the exhibits.
Artainment: An Emerging Category
To meet the demand of new art consumers, many museums are embracing their unique offerings to become notable destinations by combining art with entertainment. This emerging category is known as Artainment.
One of the leaders in this millennial-driven movement is Meow Wolf, an artist collective based in Santa Fe, NM. The group has a permanent facility that hosts different immersive art installations throughout the year and attracts up to 2,000 visitors per day. Meow Wolf has 275,000 followers on Instagram and their popularity has allowed them to expand to Denver, with the opening of a new art-inspired roller coaster at Elitch Gardens Theme and Water Park. They will be soon be expanding to Las Vegas, Washington, D.C., and Phoenix as well.
City Museum in St. Louis has something for all ages with exhibits that consist largely of re-purposed architectural and industrial objects, meant to be touched and even climbed on. City Museum is constantly refreshing and adding to its large-scale, obstacle course of art, which offers something new for each repeat visit.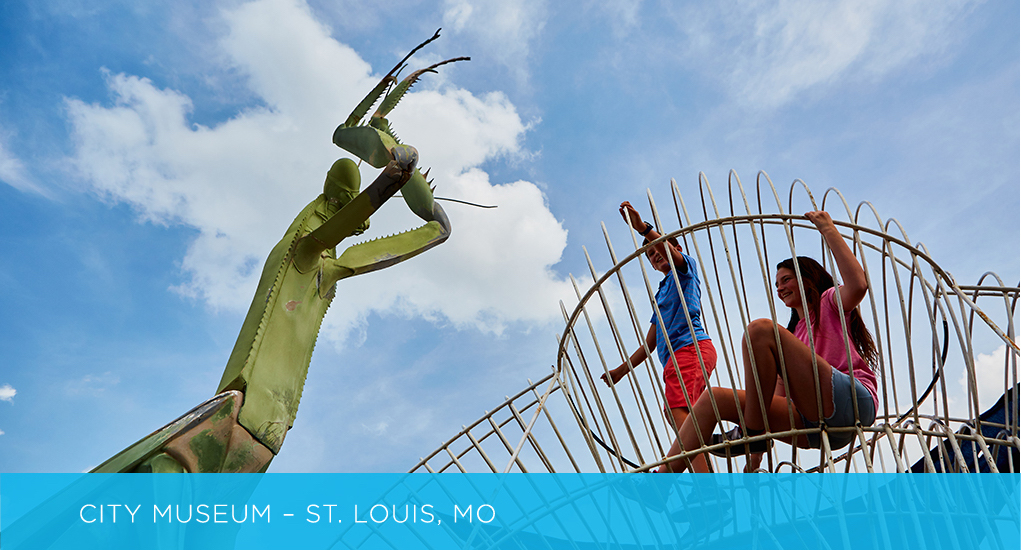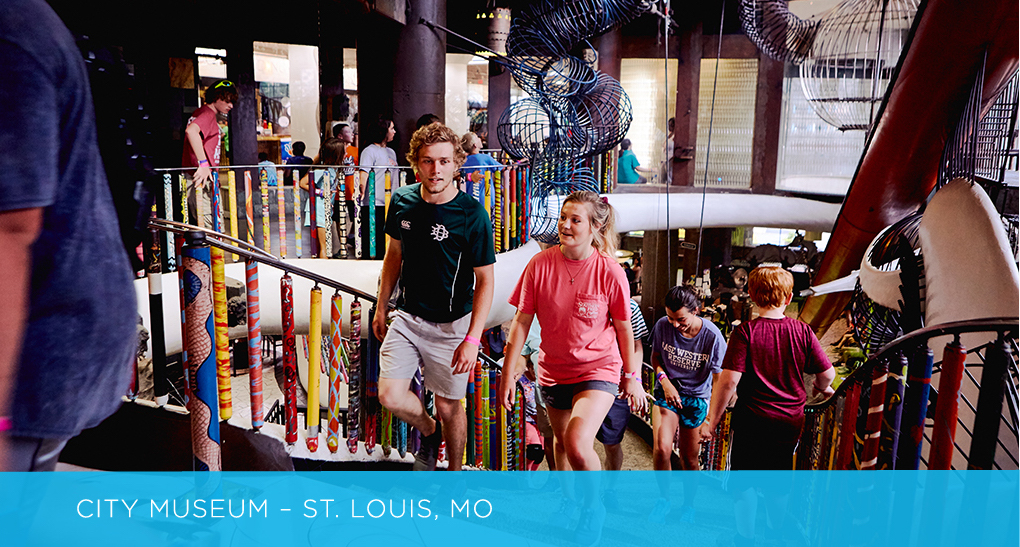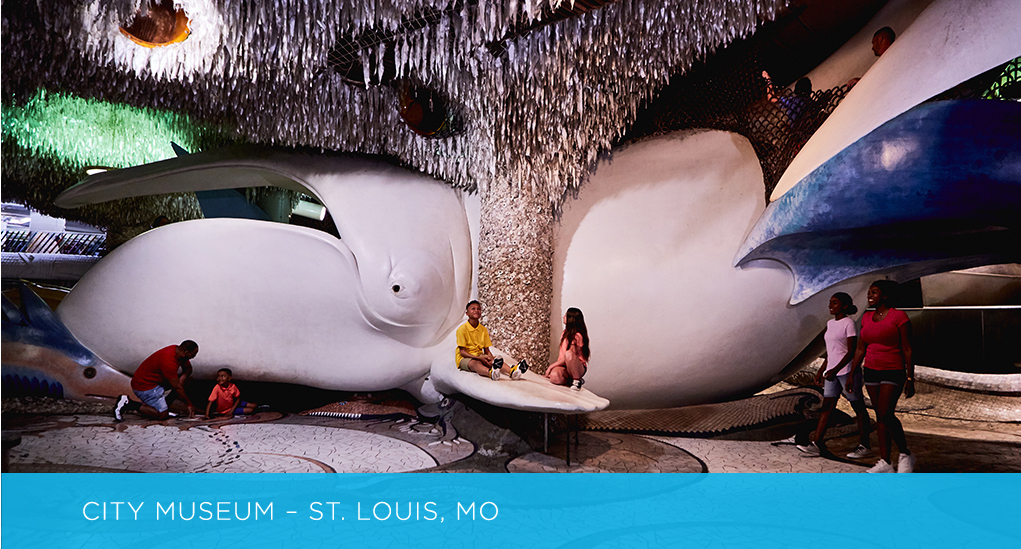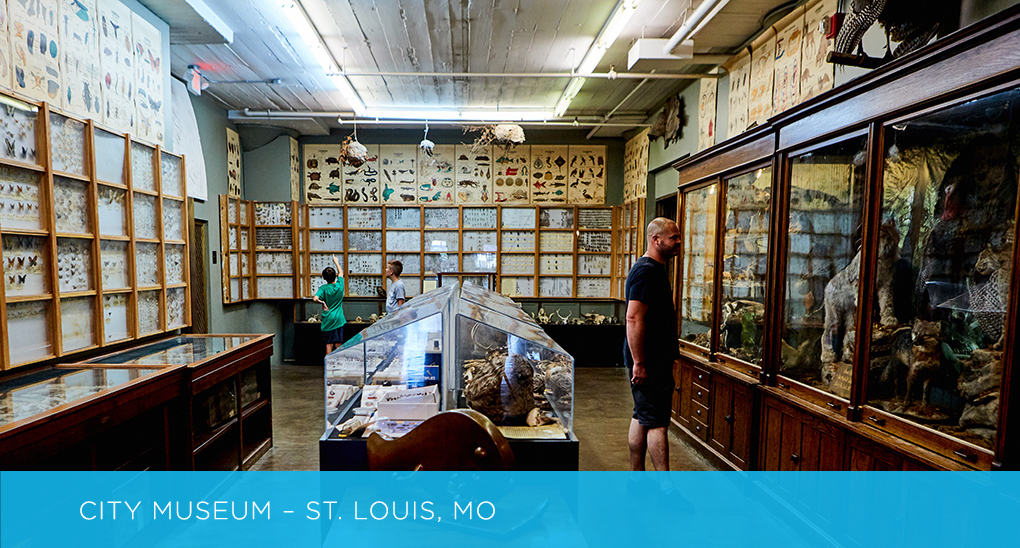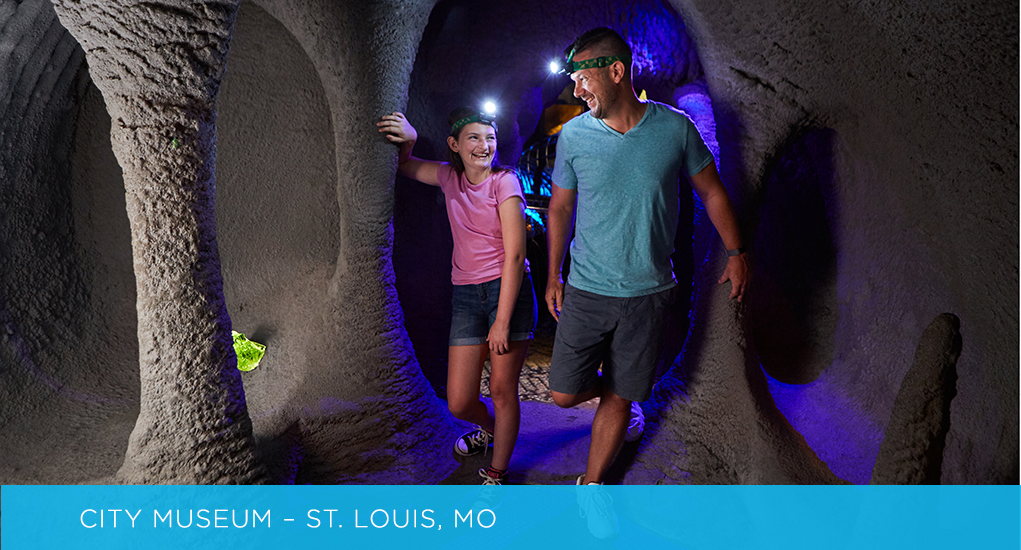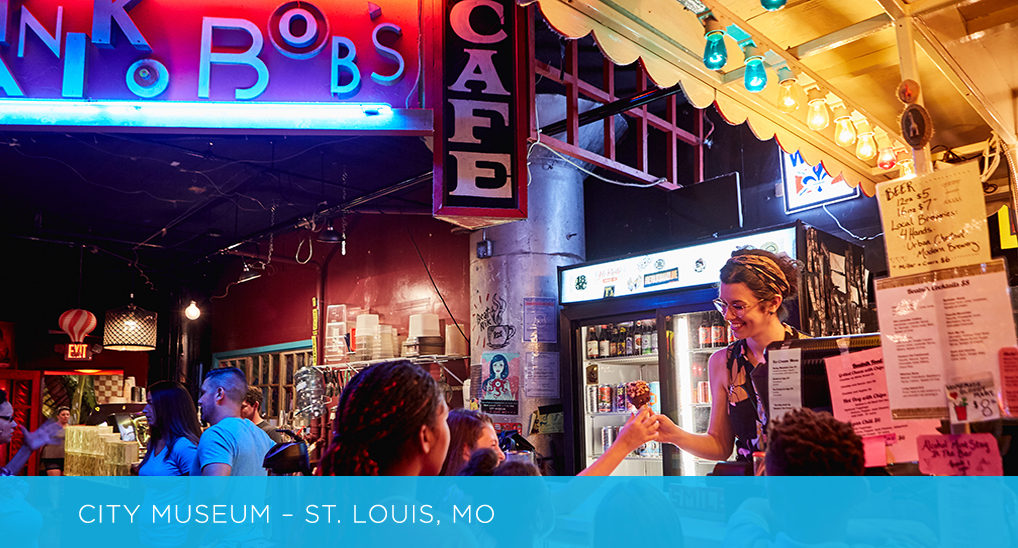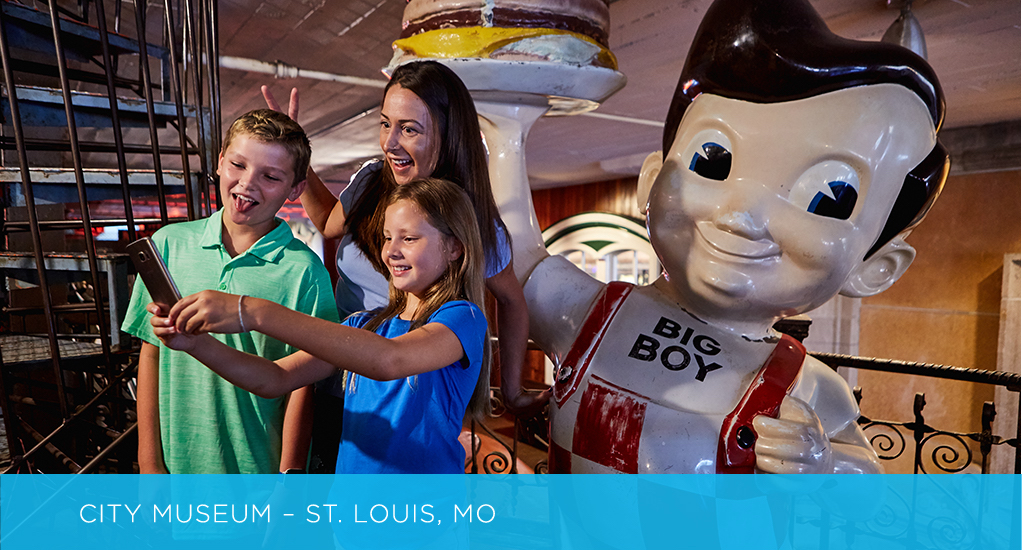 In the long-standing tradition of special exhibits driving increased attendance, interactivity in these exhibits is further increasing guest appeal. When the MoMA hosted Random International's "Rain Room," an immersive experience where guests could "walk through the rain" without getting wet, visitors were willing to wait hours in line to spend minutes with the art. As the exhibit traveled from museum to museum, it continued to attract the masses, until it took its final bow at the Los Angeles County Museum of Art in 2017.
In some cases, artainment attracts visitors by setting up shop outside the museum walls. The Nelson-Atkins Museum of Art in Kansas City has turned part of its famous lawn into a mini-golf course for the summer. Each of the nine holes at "Art Course" is inspired by a piece inside the museum, such as Wayne Thiebaud's painting, "Jawbreaker Machine." Along the course golfers can grab drinks and bites at the snack bar, and on Friday nights the museum food court offers a special picnic basket, completing the entertainment experience.
Offering Audiences More
Audiences and their interests are always evolving and the museum category is keeping up to meet the demand. In addition to educating the masses, many museums are positioning themselves as destinations for entertainment and immersive experiences. As museums continue to innovate and enhance their exhibits, the increased human connection that consumers deeply crave will continue to grow.