Basis Independent Schools, a top-performing public charter school operator, is expanding into private schools.
In a city where there are approximately 1,000 applicants for every 60 kindergarten spots in private schools, the latest Basis Independent school is called a "welcome addition." Basis schools have identified a model of intellectual growth that results in their students testing among the highest achieving students in the world. By benchmarking academic success against a global model of achievement, Basis is attracting families who are relocating for the rigorous curriculum the school is able to provide.
In this article from Crain's New York Business, learn how Basis Independent is attracting new students to its Brooklyn Red Hook Campus, and why families are willing to relocate for the unique school. Click on the article below to read more about how the Basis charter school curriculum is finding continued success in the private school sector.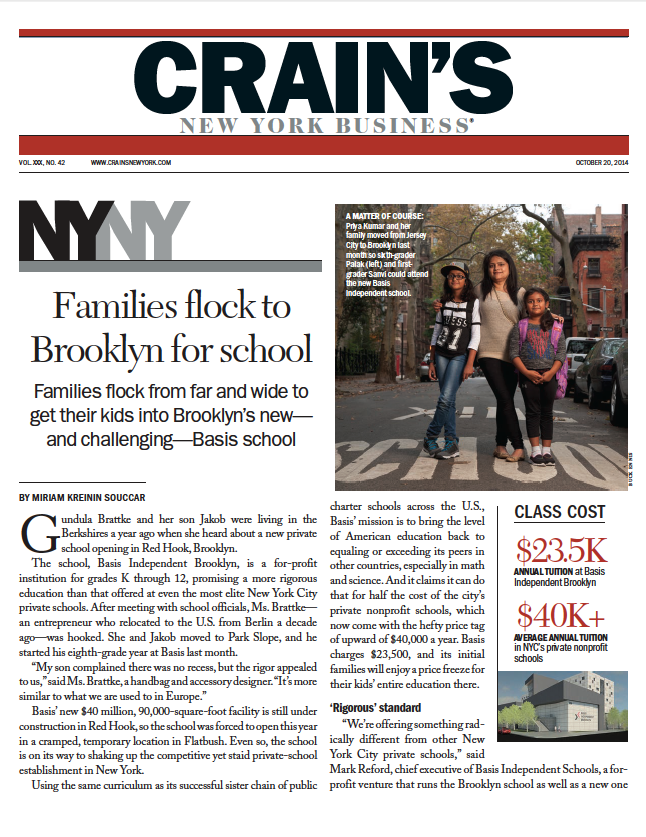 Sources
Miriam Kreinin Souccar. "Families flock to Brooklyn for school." Crain's New York Business. Web. 24 Feb. 2014.