Over the past decade, increasing awareness of the long-term benefits of early childhood education has led to a growing industry distinct from other forms of child care in the United States.
According to the latest information from the U.S. Census Bureau, there are currently 15.1 million children in the Unites States that require child care.
While parents have a variety of options as to how they meet this need, early childhood education (ECE) is a growing industry distinct from other forms of child care in the United States. Over the past decade, an increasing awareness of the long-term benefits of early childhood education has led to growing enrollment in education-based programs.
The two approaches to child care—traditional day care models and early childhood education—have become significantly differentiated over the last decade. While the traditional day care model aims primarily to meet the physical needs of the child, early childhood education is a comprehensive approach focused on meeting physical needs as well as providing social, emotional, and intellectual development for children. This focus on complete development within a curriculum-based framework is what sets early childhood education apart from traditional day care, attracting parents as research increasingly demonstrates the many long-term benefits to the child.
Five factors contributing to the growing demand for early childhood education:
1.
Parental preference fueled by greater awareness of ECE benefits to children
According to the National Association for the Education of Young Children (NAEYC), the leading organization in the field of early childhood education, "the demand for early childhood care and education programs continues to increase not only in response to the growing demand for out-of-home child care but also in recognition of the critical importance of educational experiences during the early years. Several decades of research clearly demonstrate that high-quality, developmentally appropriate early childhood programs produce short- and long-term positive effects on children's cognitive and social development."
As awareness grows around the value proposition of early childhood education, so does enrollment in education-based centers. Rising interest has been prompted by an abundance of research studies promoting the importance of early education on long-term child development, and parents are willing to pay a premium to give their children the identified advantages. In addition, the increasingly competitive job market has led to greater parental awareness regarding school choice and how it could impact their child's long-term trajectory in life. By focusing on their child's educational experience as early as possible (90% of brain development occurs between birth and age five), parents can provide a competitive advantage that optimally positions a child for potential future success in an increasingly competitive world.
2.
Consensus on the benefits to society
The Center on the Developing Child at Harvard University states that "the science of early brain development can inform investments in early childhood. These basic concepts, established over decades of neuroscience and behavioral research, help illustrate why child development—particular from birth to five years—is a foundation for a prosperous and sustainable society."
Three of the most rigorous long-term studies into the social and economic benefits of early childhood education have found the return on investment to be $4-$9 for every dollar invested, especially for children determined to be at risk. The public sees these returns in the form of reduced need for welfare, crime costs, and increased tax revenues from program participants later in life.
As the broader American culture recognizes and embraces early childhood education as an economically advantageous societal benefit, the industry will evolve and differentiation between programs and approaches will most likely continue to develop. For more on the societal ROI of early childhood education, view our infographic here.
3.
Specialized & proprietary curriculum
Early childhood education centers often implement specialized and/or proprietary curriculum, meaning the superior education designed to be taught within their schools are unique to a certain teaching method or philosophy, and not available on a broad basis. When parents choose to send their child to a particular early childhood education center, they are also choosing that school's approach to education and development via their curriculum.
Montessori, Reggio Emilia, and Waldorf schools are examples of specialized curriculum—educational models that practice theories on how children learn best, with the learning environment playing a significant role. Both child care centers and early childhood education centers may utilize specialized curriculum, but with varying degrees of commitment and implementation, further differentiating between centers.
The curriculum of an early childhood education center is essential to the success of the school. Children's Learning Adventure, for example, offers a program carefully developed after years of research and input from the leaders in childhood brain development and child psychology. Its proprietary curriculum is also overseen by an advisory board that includes doctorate-level professors who are experts in their fields. Blending early childhood development theory, neuroscience, and modern educational theories, the curriculum is approved by the National Association for the Education of Young Children (NAEYC) and meets all national academic school standards.
Nobel Learning Communities' proprietary curriculum for preschool is organized into five developmental stages and incorporates eight subject areas of learning that focus on the introduction of new concepts and skills deemed beneficial in the long-term development of the child, including literacy, mathematics, wellness and nutrition, and learning a second language.
Early childhood education centers also tend to be at the forefront of determining the latest best practices, particularly related to the latest thinking on the use of technology. These centers also tend to be able to offer the use of technological devices and learning tools, providing an advantage to their students who will utilize technology throughout their academic and professional lives.
4.
Superior & purpose-built facilities
In the United States, children under the age of five in some type of child care arrangement will spend an average of 36 hours a week in their child care facility. This means that the environment is an essential part of the child's world and should reflect the values of the early childhood education center, facilitate learning and development, and offer the latest in security measures (often a defining factor in parental choice of a particular center).
"The physical environment sets the stage and creates the context for everything that happens in any setting–a classroom, a play yard, a multipurpose room. It is a place where children and staff spend long hours each day; where routine needs are met; where relationships develop, skills are learned, abilities are enhanced and attitudes toward school and learning are formed. For all these things to happen well, program planners must carefully design the physical environment."

National Association for the Education of Young Children (NAEYC)
The educational facility is another example of how parents are exercising choice in the kind of educational experience they provide their child. In addition to the importance of environment, the schools that offer specialized curriculum often create facilities that are "purpose-built," or designed to match the needs created by the unique educational opportunities the center offers. Some ECE centers feature spaces in addition to the classroom such as dance studios, indoor gyms, kitchens for culinary-based learning, and science and technology centers, among others.
The LePort Montessori School in Emeryville, California (between Berkeley and Oakland) offers programs for infants of 3 months through kindergarten, and includes a Mandarin immersion program to develop bilingualism. The school implements a traditional Montessori curriculum within a new facility designed to match the theories and values of its teaching. This particular location offers a "green, urban oasis for city children" with its completely secured, natural playground featuring a spacious rooftop patio with a garden, tricycle path, and grassy lawn area, and an interactive garden.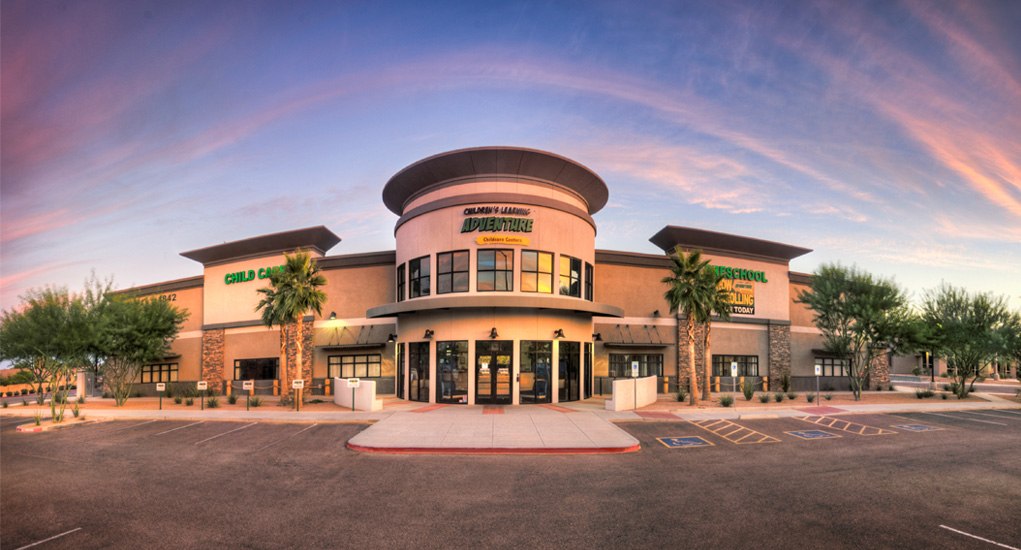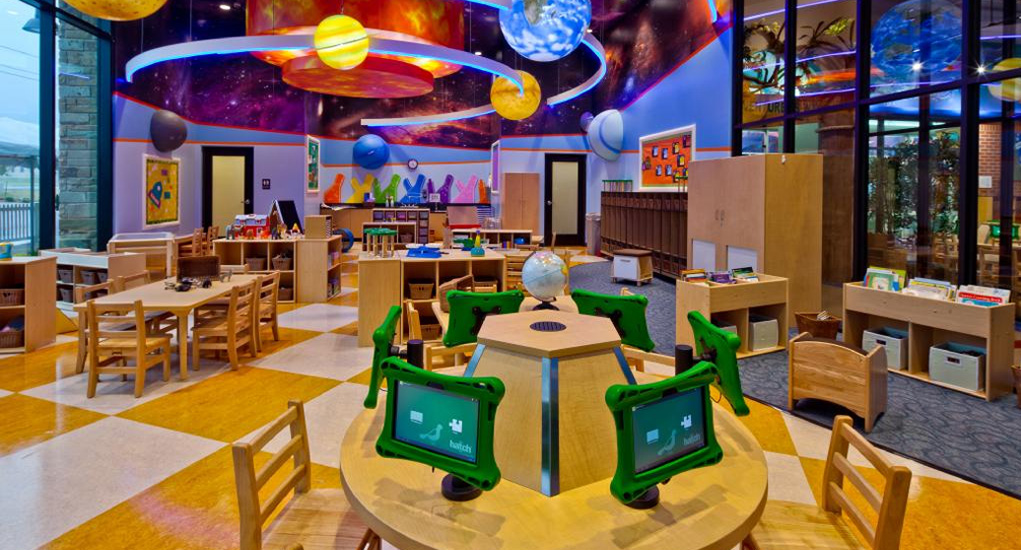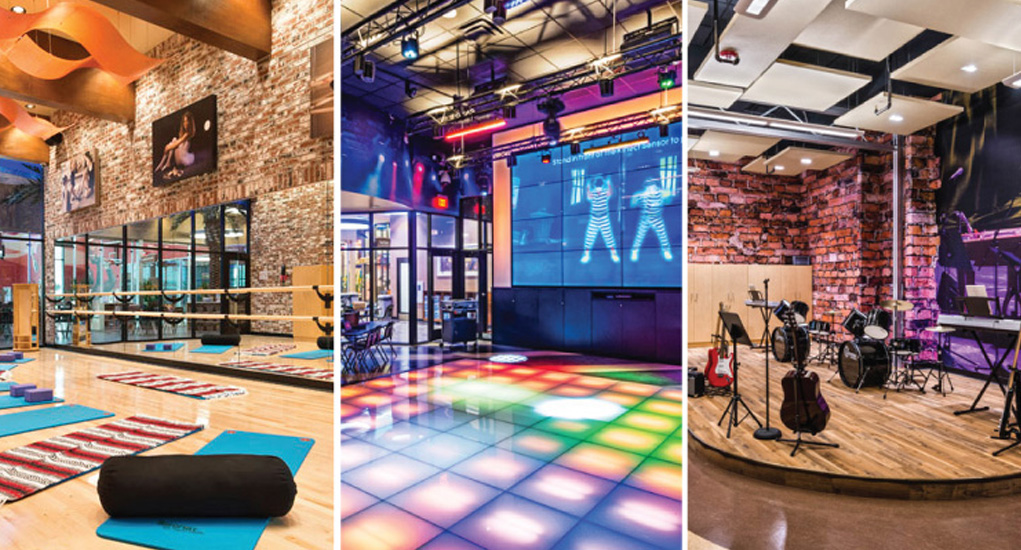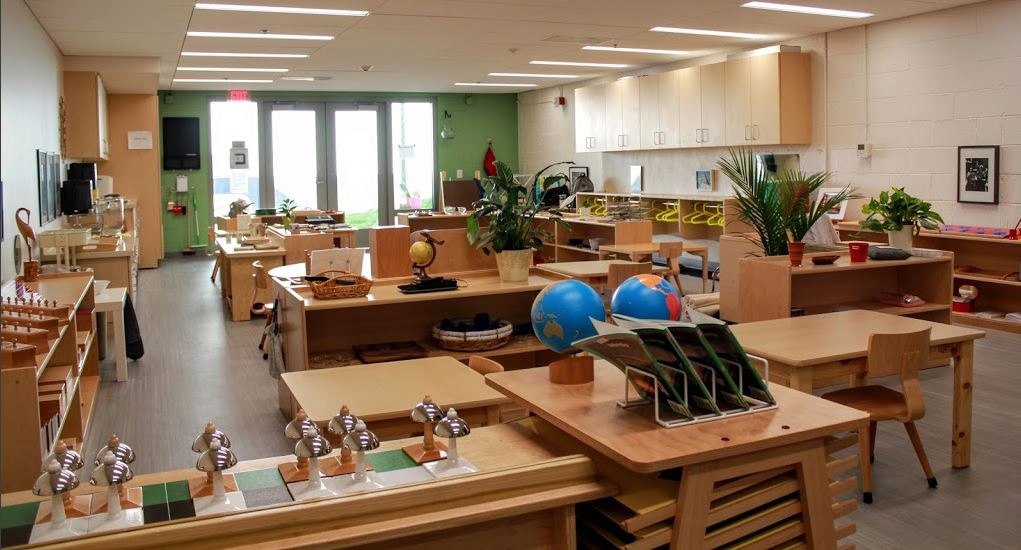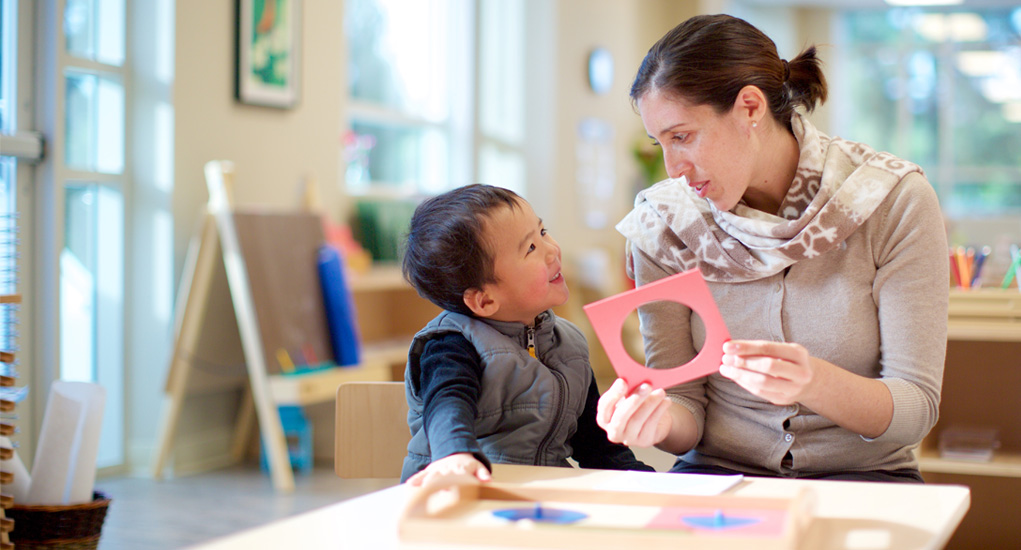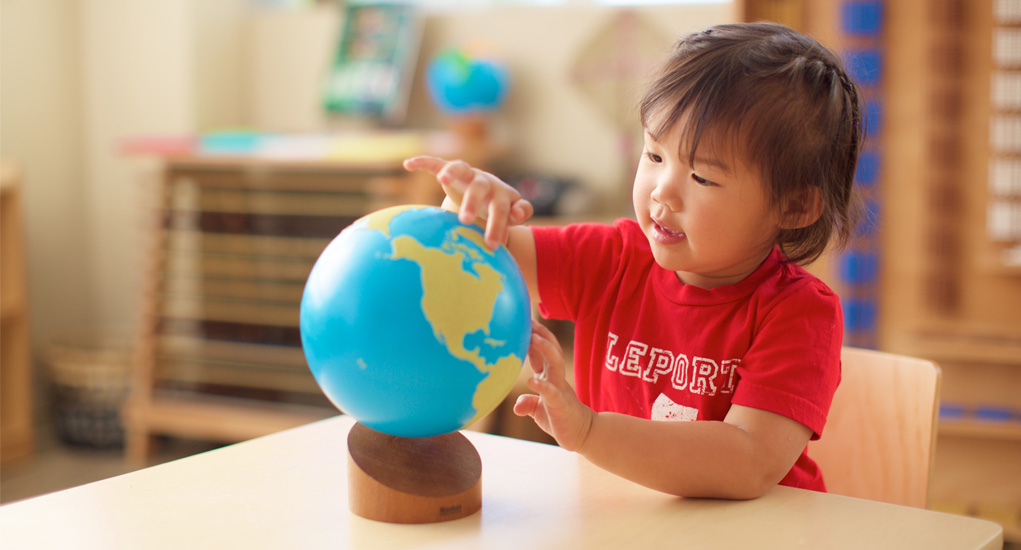 5.
Shifting employment trends
As the national unemployment rate decreases, demand for child care increases as parents and other family members acting as temporary caregivers return to work. Other results of this stabilizing workforce include a rise in dual income families, wage inflation, and rising median household incomes. The latest census data released this month revealed an historic increase of 5.2% in median household income in 2015, with the improvement spread surprisingly evenly across demographics and income brackets. These factors in turn increase per capita disposable income for a growing segment of families who may now identify early childhood education as an identified value or investment.
In addition, the steadily increasing labor force participation rate of women creates new demand.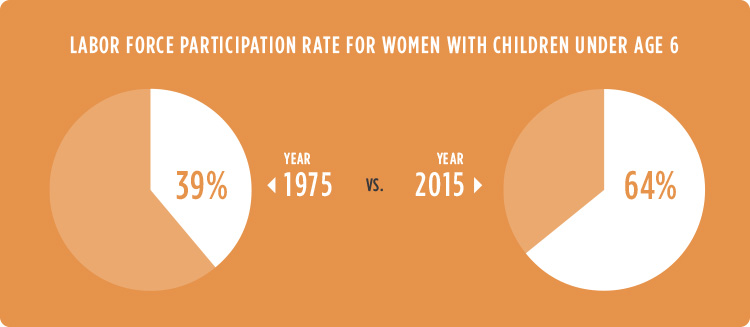 In 2011, the U.S. Census Bureau found that preschoolers with employed moms are more likely to be in care (88%) vs. preschoolers of non-employed moms (28%) , and that 63% of children under five with working mothers are in some form of regular daycare.
Women in the United States are also more frequently delaying marriage and starting a family until they have established a career, creating a more defined need for child care, as well as the financial stability required to "shop around" for what the parents feel is the best child care center.
Awareness of the fundamental benefits of early childhood education continues to grow at a rapid pace. While these five factors provide a framework for understanding the growing demand for early childhood education in the United States, future articles will continue to explore these growth drivers and differentiation points in greater depth.